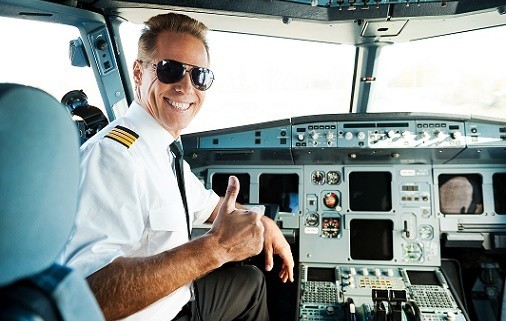 How Do I Become A Pilot?
It is about time you pursued your dreams; starting an aviation career. Becoming a Pilot gives you the rare opportunity to have an aerial view of the world. No matter your motive behind becoming a pilot, you will likely first start your career at the airport within your locality. You can look for flight schools within your local area, a flight school gives you the basic foundation on which you will build your aviation career, assigns you to an instructor from you will experience your first flight, and if you prove yourself worthy, you might be given the opportunity to man a plane. Your instructor becomes your mentor and guide as you launch your aviation career to become a pilot.
Earning A Pilot Certificate
Your chances of becoming a successful pilot is dependent on your knowledge of aeronautics, total flight time, and flying skills. Just like earning a sports or recreational certificate, earning a pilot certificate is a step by step process. In some cases, trainings on aeronautics will be included in your entire training. Some other forms of training like solo training will be given to you if your flight instructor has enough proof to show you are prepared. Your entire training can be categorized as follows:
Knowledge of Aeronautics coupled with FAA knowledge test
Solo training onboard a plane
Solo training
Ability to fly an airplane across different airports
Cross-county solo training
Test of Practical
Preparation test preparation
In the course of your test of practical, you will be required to bring to fore all you have learnt, and then use it to display your flying proficiency. An examiner will be on ground to assess you. If you pass, you will be awarded a pilot certificate, but even with the certificate you are just starting your aviation career.
Basic Requirement And Regulations
You might want to know the skills and requirement you need to succeed as an aviator. You must have the heart to defy fear of height, a sharp intuitive sense at least to begin with. If you have these basic skills, next is to find out all the other skills FAA will require of you.
You can find all requirements for starting an aviation career in Federal Aviation regulation (FARs) which can the found in the archives of pilot shops, aviation training schools, and pilot supply catalogs and on the internet. The book is quite voluminous and in it you will find a section dedicated to certification titled "Part 61- Certification: Pilots, flight instructors and Ground Instructors". In this section, you will find limits and privileges accorded to each rating or certification.
Flying Solo: Student's Pilot Certificate
You can only launch your aviation career first as a student pilot. You will be given the license to fly solo once you have obtained your student pilot certificate.
Basic Requirements For Obtaining A Student Pilot Certificate
You must not be less than 16 years (14 if learning glider or balloon operation)
A third class medical certificate is compulsory if you wish to fly as a hobby. If you wish to become a sports pilot, a valid U.S driver's license is mandatory
Fluency in both written and oral English in compulsory
If you are suffering from disabilities like deafness or a fractured leg, this will put some limitations on your medical certificate, which will in turn make the Administrator place a limitation on some airplane operation you are eligible for. ("Administrator is a term commonly used by FAR. In actual sense, an Administrator is an individual who has bestowed the authority he or she has to another fellow). When in need of obtaining a medical certificate or a waiver, you can consult with AOPA medical certification experts. You can reach them on 800/USA-AOPA any time any day
Knowledge Of Aeronautics
In the course of your aeronautics training to become a pilot, you will be taken through captivating courses like aerodynamics, working principle of a plane, kinds of weather condition to steer clear from, FAA regulation and many others. You are required by FAA to pass this subject after going through a test. 70% or higher is the minimum score you should have to pass.
You are free to take your studies right from your home via books, video tutorial and computer simulations. Most aviation training schools will teach you all you need to know to come with a great score in the test. To help you fully appreciate all you have learned in the course of flying, you will be taken through courses like navigation, weather conditions and aerodynamics.
Never hesitate to ask any question in the course of your training to become a pilot. There are some hard to understand concepts which can be understood if given proper explanation by a flight instructor. You should also network with pilots from your local airport as they always have a lot to teach.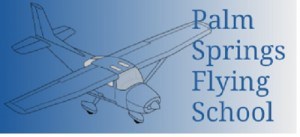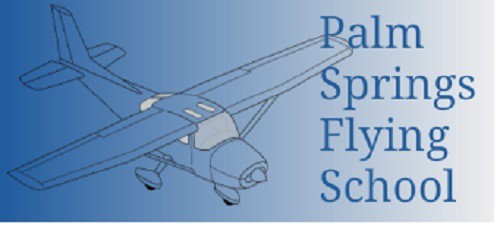 Become A Pilot
http://palmspringsflyingschool.com/wp-content/uploads/2016/01/Pilot.jpg
337
506
Randi
http://palmspringsflyingschool.com/wp-content/uploads/2016/01/Palm-springs-flight-school-logo2.png
Randi
2016-07-05 08:00:06
2016-06-30 08:15:37
Become A Pilot